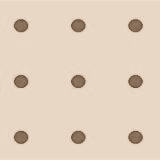 'Trinity' is not a word found in the Bible, but it's used to describe the essential Christian belief that there is one God who exists as three persons: God the Father, God the Son, and God the Holy Spirit. Each person equally and fully God.
How can we help young people to begin to appreciate and understand this foundational and yet mind boggling Christian belief? How can three persons be one person? Sometimes it helps to think outside the box.

NINE DOTS PUZZLE
Draw nine dots on a whiteboard. The challenge is to connect all the dots by using only 4 straight lines, connected end-to-end. See if your young people can complete the puzzle. Most will only be able to connect 8 dots. The last one seems impossible.
Continue reading "Trinity - a youth group discussion starter" »