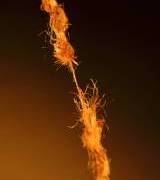 When was the last time you had a health check up? A few years ago, before major surgery, I had a series of medical check-ups at my local hospital. I can't say I enjoyed the experience, but they were really important in confirming a problem, helping the surgeons to act and eventually returning me to full health.

I've been thinking recently about what a health check-up for youth leaders might include. What follows are my thoughts and reflections about staying healthy as a youth leader. So here's my 10 point plan to stay healthy in youth ministry.


1. STAY SPIRITUALLY FIT.
Effective youth ministry flows out of our relationship with the living God. Keep Jesus at the centre of your life and ministry. Commit time every day to cultivate that relationship. Someone once said, 'If you're too busy to pray, you're too busy!' How can we be a spiritual guide for young people unless we're travelling ahead on the journey of faith ourselves? Ministry flows from who we are rather than what we do, and being is much more important than doing in youth ministry.


2. STAY PHYSICALLY FIT.

I don't go to a gym or jog so I guess I'm laying myself open to some comment here, but you're stuck with your body, so look after it. We all know investing in exercise and healthy eating can produce real results in extra energy, increased mobility and even a longer life.

A good night's sleep is also important, but how often do we consider our regular routine? This is a really important issue to consider when we think about longevity in ministry. OK, this is starting to sound like a health blog - but don't burnout in your 20's because you didn't stay spiritually and physically fit. You'll be a much more effective youth worker when you're 40!
3. CARE FOR YOUR FAMILY

Your relationship with your wife or husband is critical to your capacity and longevity in ministry. If you're a parent, don't be someone who was successful in youth ministry, but a stranger to your children. Plan free-time, family nights and holidays with the same passion you schedule youth events or mission trips. They don't happen on their own. Remember in the hierarchy of relationships it's not God first, ministry second and family third. It's God, then family, then ministry.


4. BE YOURSELF.

Don't pretend to be someone you're not. Forget the stereotypes and the stress and pressure of expectations, God has made YOU for a purpose. If like me you're 52 and losing your hair, it's OK, your young people don't really care anyway. But they do want to spend time with someone who's genuine, who admits to the challenges of living for Jesus day by day, someone who is interested in them, someone who cares and who's passionate for God.


5. MAINTAIN A POSITIVE ATTITUDE.

Someone said, 'Attitude is everything.' We should all expect our share of struggles and disappointments in youth ministry. Personally I've lost count, but I keep going because I know Jesus changes lives and my small contribution has significance and eternal value.

When the going gets tough, take time to remind yourself of God's call. Draw strength from it. Commit your situation to prayer. Be confident that the One who called you will give you everything you need.


6. BUILD A PERSONAL SUPPORT NETWORK.

Do you have a group of folks who support you regularly in prayer? Friends, colleagues, leaders and parents who believe in you and who can mentor, encourage, challenge and provide wise counsel. There will be times when their support will be important both on a personal and strategic level.


7. LIVE IN THE REAL WORLD.

It's all too easy to get so caught up in 'church stuff' that we lose our perspective and connection with what's happening around us. Find ways to stay connected with people outside the Christian faith and discover more about the world they live in. Consider taking up a hobby that brings you in contact with people outside your immediate circle. Read books that have nothing to do with youth ministry and can't be used as illustrations in your next talk!


8. INVEST YOUR TIME WISELY.

Is your purpose clear? What has God called you to do, where you are now? What are you trying to achieve in youth ministry? Only when we know where we're going can we set priorities and invest our time wisely.
9. DON'T REINVENT THE WHEEL.

We all know the pressure of trying coming up with new stuff, but don't try to reinvent the wheel. Network with colleagues and other youth workers in your town or city. Share ideas. Use the good ones yourself! Read widely. Trawl the web for ideas. There are some great ideas and resources online, if you know where to look.

Keep a notebook or PDA nearby and jot your creative thoughts down, or you WILL forget them. File your ideas. Keep your talks and illustrations. When you read an article, mark the anecdotes, quotes and statistics you want to keep. Photocopy or scan them into your PC. You never know when you can use them again!

It took me a few years to get into this habit and so I've lost a lot of good stuff forever. I've forgotten the number of times I've said, 'I wish I still had....' Now I use an online scrapbook to copy and paste stuff, make notes and jot down random thoughts. I find it a lot easier to develop new stuff with this kind of resource at my fingertips. Discover new skills and tools to help you develop your own material.


10. INVEST IN PEOPLE.

Invest time and energy on building and training a team of committed volunteers who can work with you in youth ministry. On your own it's unlikely you'll be able to reach every young person in your town or city, but with a team of enthusiastic partners, you can multiply your influence and impact. Enrich your youth work and young people with the wealth of life experiences, diversity of character, skills, age and wisdom of team ministry.

As I reflect on this list, I acknowledge my own life and leadership is still a work in progress. May God give me a teachable heart and spirit to become the leader he wants me to be.

Is there anything you would add to staying healthy as a youth leader? Something overlooked or ignored? I'd value your insight, thoughts and comments.


SUBSCRIBE FOR FREE

Every month I add more youth ministry ideas, resources and personal reflections on youth ministry and leadership. May I encourage you to subscribe to INSIGHT and you won't miss a thing.