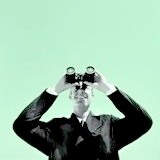 After a break from blogging over the Christmas and New Year, I'm back with weekly thoughts and reflections on youth ministry and youth resource ideas.

I've been reading a number of comments and observations recently about the future of youth ministry. At least as it applies to the western nations of Europe and the USA. That distinction is important, for I believe if we took the time to look, we could learn a lot from the vitality, mission and discipleship experiences of our brothers and sisters in Latin America, Africa, Central Asia and elsewhere.

I came across a challenging post from Joe recently and it has prompted me to make a small and hesitant contribution to the discussion. I like Joe's honesty. He says, 'I know God has called me here for a purpose and a reason. That reason is to love kids and point them towards the Kingdom. (But) I am tired of doing the same old stuff. Why? IT ISN'T WORKING!!'
Some commentators question if current youth ministry practices have reached a dead-end. Others say youth ministry is terminally 'broken' and a few wonder if churches even need a youth group any longer. Brian has posted a thoughtful reflection on this here.

So is youth ministry really 'broken'? Are our youth programmes redundant? Is it what we do that's wrong? Or is it that our focus is wrong?
I hesitate to say this, but I wonder if we've been so seduced by consumerism that we've even come to regard our young people as consumers. Customers who we try to attract and maintain with our youth ministry product(s) and activities. For many it's not working and I don't believe it ever can.

I wonder if the major challenge we face as youth leaders today is to orientate our young people away from a consumer mentality (even one we've unintentionally created ourselves) to sacrificial service?

What if our focus changed from consuming to serving? From receiving to giving? Would young people stop coming? Possibly. But a group of young people who want to discover meaning and purpose for their lives, to make a difference in their community, to share the gospel with their friends, to engage in mission, to express Christian generosity and compassion sounds a pretty interesting place to be! Well it does to me!

What if Christian young people came to your group not because you had the best youth room (and don't get me started on that!) or that they can win prizes (definitely don't get me started on that) or for any other self-interested motive? Instead they came to offer themselves to God in sacrificial service.

I wonder if our teaching and bible studies would be more relevant, or personal and corporate prayer a higher priority if witness, evangelism, mission and social action were an integral part of youth ministry. Does application encourage spiritual growth? It always has for me!

What would you like the youth ministry in your church to be known for? For their community spirit, their passion to share the Good News of Jesus, their compassion to the poor and disadvantaged in their town, their concern for justice and peace, their ability to articulate their faith in word and deed?

What if they were no longer consumers but servants? Receiving to give. No longer customers but disciples?

What do you think? Where are the road-blocks? Is it possible? Can this work for all age groups? Have you done it? Share your thoughts. I've quite a few if anyone's interested. Let's talk and perhaps discover together how to help young people become the people God wants them to be.