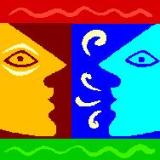 The Apostle Paul prayed faithfully for the Christians in the church at Colossae, even though he had never met them. How much more should we devote ourselves to pray for the young people we meet personally every week?

But sometimes it's difficult to know where to start and what to pray for.

Paul's prayer for the Colossian Christians can also provide a simple model or pattern for our own prayers.