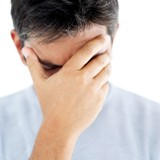 As many of us are beginning a new youth group year, I want to consider the priority of prayer in our own lives and for our young people. If our personal relationship with Christ is also the engine which drives our ministry and leadership, then time with Christ in prayer must be one of our core ministry activities.
It's easy to be busy in youth ministry, but someone once said, 'If you're too busy to pray, you're too busy!' The psalmist reminds us that 'unless the Lord builds the house its builders labour in vain.' (Psalm 127:1) Yet we still don't always feel our biggest job is to pray. But isn't the real effectiveness of our ministry to young people founded on our relationship with God?
The Apostle Paul encourages us to, 'Pray at all times and on every occasion in the power of the Holy spirit. Stay alert and be persistent in your prayers for all Christians everywhere.' (Ephesians 6:18.)

Our own example is probably the single most motivating factor to encourage young people to pray.
In the life of Jesus we see dependency on prayer as an essential foundation to the completion of his mission. The gospel writers refer to Jesus praying, early in the morning (Mark 1: 35), before big decisions (Luke 6: 12-16), when facing temptation (Mark 14: 38), out of concern for others (Luke 22: 31, 32)
'He prayed early, he prayed late, he prayed all night. He prayed alone, he prayed with others. He prayed with confidence, he prayed in deep agony, he even prayed on the cross. And he teaches us to pray.' Robert Munger
In the life of the Apostle Paul we see many examples of his devoted prayer for those under his care. His letters reveal not only a passion to call churches to devoted prayer but also one who practiced this kind of praying himself.
So how dependent on prayer are we personally, and for the youth ministry God has called us to? How devoted are we to praying for those in our care? Good questions to ask at the start of another youth group year. As I write, I ask myself the same questions.
How could I be more constant in praying for them?

Could I pray with someone else for the youth group?

Am I praying 'big' prayers for specific young people?

What do they learn about prayer from my example?

How can I challenge them to deepen their prayer life?

What creative ideas and resources can I use?
As we reflect on our own lives and leadership roles, here are a few thought-provoking and challenging words taken from 'Power through Prayer' by E. M. Bounds.
The full text can be downloaded free from several archive sources including www.biblebelievers.com/em_bounds/index.html

'Prayer freshens the heart of the leader, keeps it in tune with God and in sympathy with the people, it lifts his ministry out of the chilly air of a profession, makes the routine productive and moves every wheel with the effortlessness and power of a divine anointing.'
'The character of our praying will determine the character of our leadership. Light praying will make light leadership. Prayer makes leadership strong, gives it anointing, and makes it effective. In every ministry known for good, prayer has always been treated very seriously.'
'The Christian leader must be pre-eminently a man of prayer. His heart must graduate in the school of prayer. Only in the school of prayer can the heart learn to lead. No learning can make up for the failure to pray. No earnestness, no diligence, no study, no gifts will supply its lack.'
'Talking to men for God is a great thing, but talking to God for men is greater still. We will never talk well and with real success to men for God if we have not learned well how to talk to God for men. More than this, prayerless leadership is deadening leadership.'
MORE ON THE CHRISTIAN YOUTH LEADER
For more, click on the christian youth leader in the category list on the sidebar.
SUBSCRIBE FOR FREE
Every week I add more youth ministry ideas, resources and personal reflections on youth ministry and leadership. May I encourage you to subscribe to INSIGHT and you won't miss a thing.