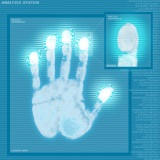 A youth group discussion starter on identity.

Begin with one or two icebreakers on the theme of 'who am I?' and 'identity' i.e. 'Fact or fiction', 'If', 'Would you rather?', 'Masks', 'Flags.'

These can all be found in my previous posts Icebreakers for small groups and More icebreakers for small groups.

Alternatively, download the free eBook '40 Icebreakers for Small Groups' from the sidebar, where you will find these and many more icebreakers.
Lead into the next activity by explaining how the icebreakers remind us that everyone is different. We each have a unique identity and there is no one else like us with our blend of looks, personality, character and background.


THIS IS YOUR LIFE

Ask for a volunteer. When they come up announce dramatically and solemnly, (Grahame) this is YOUR life. Reveal a previously hidden folder and proceed with the description of early human development. Stress the statistics. Pause between each and emphasise the final paragraph.
From the 266 days from your conception to your birth, one single fertilised call became a staggeringly complex organisation of some 200 million cells.

 Your growth rate was such that if you had continued to grow from birth at the same rate, then you would be 75 feet tall and weigh several tons by the age of 16.

Each cell as it divided exactly copied your unique genetic code, so that each cell would now be uniquely you.

To view the code from just one cell would require watching 5 million frames of a TV.

Each one of us has between 10 and 15 billion brain cells. If each cell were a person, then they would populate two planets the size of earth.

Your heart began beating after about 21 days when you were only 3mm long.

You could hear your mother's voice after 16 weeks and also had your own unique fingerprints.
YOU ARE SPECIAL. There is no one else in the whole world like you.
Continue reading "Who am I? - a youth group discussion starter" »