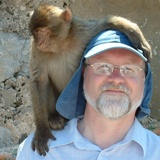 Hello. My name is Grahame Knox. I live in the UK with my wife and daughter.
I've been serving as a Christian youth worker and trainer for 27 years. Beginning with Youth for Christ and then 12 years with the European Evangelical Alliance, coordinating, providing strategic oversight and training for the European Evangelical Alliance youth leaders network.

I'm now working in a freelance role. My passion is training others to fulfill their potential as effective youth workers in their local churches. I do this through training weekends for youth leaders, developing online resources and providing strategic input for youth mission projects.

Over the years I've written and contributed to several books on youth and schools work, project managed new teaching and training resources and acted as a consulting editor for a national youth work magazine.
This is my first blog. I hope you'll find the forthcoming articles and resources stimulating and thought-provoking. I look forward to your comments, insights and contributions.