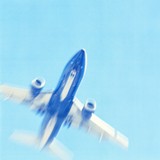 The landing gear wouldn't lock down and the plane had to make an emergency landing.

Over the intercom the pilot addressed the passengers, 'We are beginning our final descent. At this moment in accordance with International Aviation Codes established in Geneva, it is my obligation to inform you that if you believe in God you should commence prayer.'

What do your young people think about prayer? What does the Bible tell us about prayer? What did Jesus say?
View and download the 8 page pdf prayer discussion starters containing three group discussion starters on prayer.

MORE DISCUSSION STARTERS

For more, click on discussion starters in the category list on the sidebar.


SUBSCRIBE FOR FREE

Each month I add more youth ministry resources and personal reflections on youth ministry and leadership. May I encourage you to subscribe to INSIGHT and you won't miss a thing.